E-mails are good to catch up but, near real time push notifications are so much better. To organise events like a pro we've provided an area where you can tweak the notifications to your heart's content.
If you haven't enabled your notifications yet, you should head to your Settings > Notifications and you should see a screen like the one below. Here you can tap on Enable so your app can receive push notifications.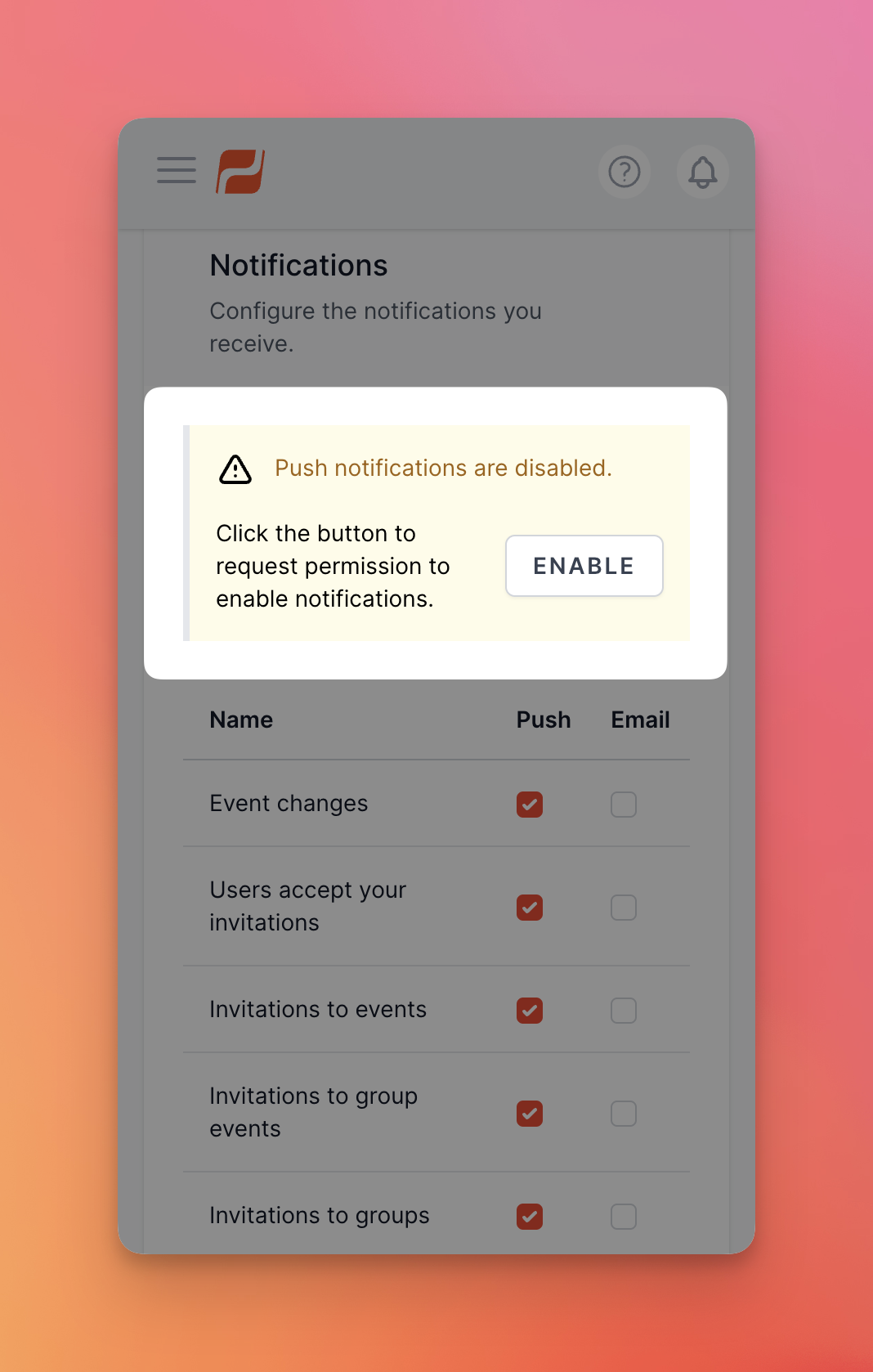 Once you tap Enable and give consent to receive notifications, your screen should look like the screenshot below with a notice letting you know that push notifications are enabled.
Now, you can also configure which types of notifications you want to receive by ticking each box. In the end, just hit the Save button.